The 2022 Subaru Love Promise Customer Commitment Award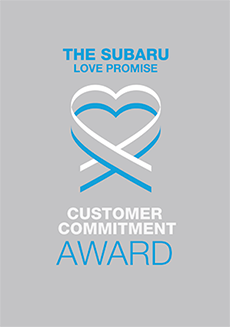 We've been nationally recognized for our dedication to our customers and the Subaru Love Promise.
We're honored to receive the 2022 Subaru Love Promise Customer Commitment Award. This award nationally recognizes Subaru retailers who demonstrate excellence in all areas of customer-focused performance. It highlights exceptional customer service that builds lifelong relationships with Subaru owners.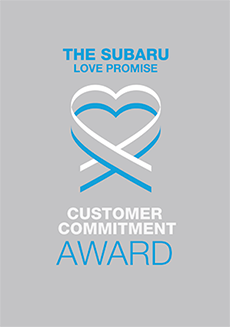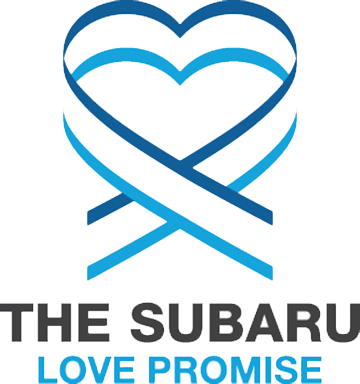 What is the Subaru Love Promise?
Subaru and our retailers believe in making the world a better place and the Subaru Love Promise is our vision of respecting all people. This is our commitment to show love and respect to our customers and to work to make a positive impact in the world.
How is Butte Subaru dedicated locally to the Love Promise?
Butte Subaru recognizes that our responsibility is to be more than an automotive dealership, it is to be part of and invest in our community. Butte Subaru is a community partner and supports local nonprofits in an effort to impact those who make Butte a resilient and dynamic community. Butte Subaru Believes in Butte.
Chelsea Bailey Butte Silver Bow Animal Shelter
Love Promise Stories from Butte Subaru
Subaru and Butte Subaru believe in making a positive impact on the communities in which we live and work. We uphold that belief through our Love Promise Community Commitment. Every month, we select inspiring stories from customers and partners from around our area who strive to support our collective commitment and feature them here
Subaru Loves Pets- Butte Silver Bow Animal Shelter - Lynette H
My Subaru Loves Pets story really started way back in March of 2021 when we started receiving complaints from neighbors in a centrally located neighborhood in city limits that there was a pig and a dog left in the house with no one caring for them and that the owner had been sent to jail. We left a door knocker and received a call from the owners father that he was in jail but that he was taking care of the dog (Oreo) and the pig (Willy). Officer Santifer reminded the father that pigs were not allowed to live in city limits and that he had spoken to the owner about it several times and that he needed to get Willy moved to a more appropriate home. The father told Officer Santifer that he knew there was a plan as soon as his son got out. We left it at that and went about our business. Officer Santifer receives a call in late August that nothing has been resolved with Oreo and Willy and now it's a dire situation. They've been living inside the home for months, the weather has been sweltering. Officer Santifer called and spoke to the father, He said he was still taking care of them and that he wasn't sure when his son was getting out but it was becoming to much and he needed help Officer Santifer offered to come and get them both and told him he would work with his son to come up with a solution. Willy is a Pot Belly Pig and weighed approximately 350 pounds when they got there. It took 7 large men and a very large crate to transfer him to the Shelter. They were told that Willy was being fed McDonalds cheeseburgers and Milk Bones. We built Willy a shelter in the smaller play yard behind my office, he had a difficult time walking and we could tell that he was blind-we could not see his eyes, his hooves were also extremely overgrown and curled up. He seemed to love being in the sun and would dig little burrows in the dirt. We did our research and immediately bought him appropriate food made specifically for pot belly pigs. All of us fell in love with him and started to bring him fruits and vegetables from home- he loved these. It seemed he was thriving. In the mean time Officer Santifer was busy trying to convince the owner to sign Willy and Oreo over to us so that we would place them in appropriate homes. It wasn't going well- he said he had a rescue he was sending them to and that he would be out soon. In September I called a vet to come and asses Willy's health. She had to sedate him and then confirmed that he was blind- she couldn't even find his eyeballs. She thought this was caused by his extreme obesity and unhealthy lifestyle. She also found that Willy had severe dermatitis from living inside and not having anything to scratch on, his hooves were extremely overgrown and would take several months of trimming to get them back to normal. On September 30, 2021 Willy's owner came in and signed the paperwork to surrender ownership. He was very sad to say goodbye, but ultimately knew it was what was best for Willy. I promised him that I would find him the best home I possible! Now for the hard part: Finding Willy a home! I was unsure about posting him on social media, as i didn't want people to make a joke of him, I also had to make sure that he wasn't adopted to become food(he's not), he needed to go to a family that was willing to continue the vet care he needed which could be expensive, and he needed to live in an appropriate place that allowed him the space and shelter where he could thrive as a pig. I reached out to all of my contacts, I worried, I prayed. It was starting to get colder. I finally took a chance and decided to post him on Facebook with low expectations. I told my shelter staff that all "Willy" inquiries had to come to me. Within a few days my prayers were answered! I got a call from Joeii Jackson that I will forever be grateful for. She said she lived 6 miles south of Rocker with plenty of land, had a warm shed that her 4 small goats shared and she would love to meet him and give him a home, Her and her mom showed up to meet him, I explained all of his issues to which she did not even flinch! She showed me pictures of her set up and said she would take him! On The coldest, snowiest day in October we loaded Willy into a truck and drove him to his forever home. He is so spoiled and happy we are beyond grateful for Joeii and Subaru Loves Pets for allowing us the ability to help a pet that might not have had a chance otherwise!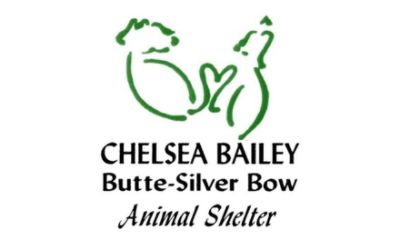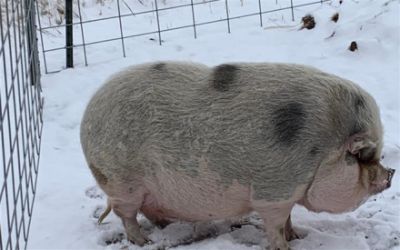 ---
Butte Rescue Mission - Brayton E
Thank you, Butte Subaru. Butte Rescue Mission thanks Butte Auto's Butte Subaru for the support of life-changing programs that give hope to so many people every day! Our winters in Southwest Montana can be bitter cold and it can be a struggle for so many people to stay warm. We are so excited that Butte Subaru donated 80 warm blankets to the BRM. These came at a time when we needed them the most as we had almost run out. We are able to use these blankets in our emergency shelter and give them to people who are without. Our facility has 56 beds that are full almost every night during the cold seasons. We so appreciate your generosity Butte Subaru. We are able to give out warm clothing and serve around 5000 meals a month with support like yours. We look forward to all the great things that are ahead in 2021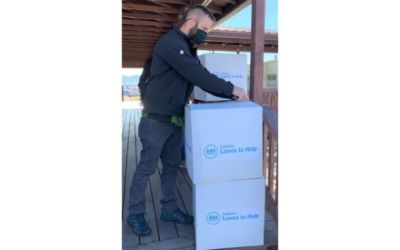 ---